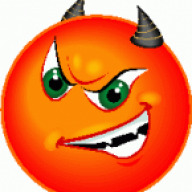 Joined

Jul 18, 2009
Posts

3,056
Reaction score

0
Location
So unless there is an overwhelming objection to this.....
for this one skyler and i were talking about a meet, not a cruise
we can do a cruise another time or after the fact, but just to have a good time and get people together...lets start with a meet.
so, unless there is an overwhelming objection
everyone be at saltwater state park in federal way, on sunday april 25th ath 12 noon. we will do a BBQ - potluck style so list what you are bringing...try to cover the main stuff if you KNOW you are going...that way we can at least eat. bring your car all pretty and expect pics to be taken and someone to tell you how to park

that way they look nice...cause i dont know about you guys, but i like using these for desktops and what not

if we want, we can cruise from there to the place in skylers pics for some awesome photos
any objections?
map:
47.374952, -122.320737 - Google Maps
we will be meeting pretty much exactly where the "A" is located, so if you go into the park, when you get to the bottom of the hill take a left, go right under the bridge and there is a covered area, park there
BACK IN PLEASE EVEN WITH THE OTHER CARS
if that is taken when we get there we will improvise, but it will get taken care of
the reason to meet back there instead of by the water at the park is because its easier to find uninterupted parking.
this will be cross posted on mult forums, i will try to keep it updated between each
ill start
Cobalt Tom +1 - bringing all the stuff needed for eating & BBQing (tongs, spatula, plates, silverwear, lighter fluid, coals...etc) and probly some hot dogs and buns....
who else????