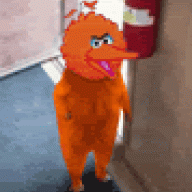 Joined

Jun 23, 2011
Posts

62
Reaction score

0
Ok guy's, someone is going to get hooked up here and it's going to be easy to win...

The winner of the Photo/Referral Contest will receive a FREE* Solid Upper Engine Mount courtesy of Turbo Tech Racing and Chevy Cobalt Forum!! (A $189.99 value!)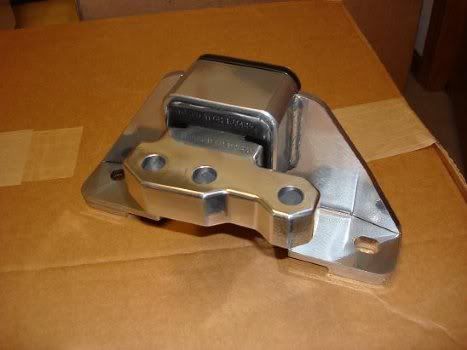 The Upper Engine Mount eliminates movement that your factory mounts have, maximizing torque and the transfer of energy to the drive line.

Base is created from thick 1/4" Steel

Unique bushing design, only one in its class to help prevent movement; unlike other brands which use a round bushing design.

Upper support is CNC Machined from Air Craft Grade 6061 T6 Aluminum.

Your choice of 3 bushings colors: Red, or Black.

Features high quality powder paint.
Here's how the contest will work:


Starting today July 5, 2011 until August 5, 2011 members should begin referring members to ChevyCobaltForum.com. For each referral a member gains during the contest, he/she will be awarded 2 points.
Any participating members must also submit a NEW(not posted before) picture to this thread of their Cobalt or G5 all cleaned up, so get out your Turtle Wax and tire shine!
At the end of the 30 day entry period a photo contest will be held and members will have 15 days to vote on the Clean Cobalt/G5 contest. For every vote a participant receives, he/she will be awarded 1 point toward the contest!
In order to be eligible for the contest, each member must gain at least 1 referral during the contest, and submit a picture for the photo contest to this thread.
At the end of the contest whichever member has the most points will win the TTR Solid Upper Engine Mount!
It doesn't matter how you refer a member, whether it's Facebook, a friend on another forum, word of mouth...just get them here!

Pretty easy right?

The Contest Rules:
NO DUPLICATE ACCOUNTS FOR REFERRALS OR PHOTO CONTEST VOTING. Administrators can see your IP address and location, if a referral or vote comes from the same or similar IP, the offending member will be disqualified. This is meant to be fun, please do not cheat ladies and gentlemen.

All members you refer to the site MUST enter your screen name in the "referrer" box upon registration. If the new member is unsure of your user name at the time of registration, he/she MUST PM an Administrator verifying who their referrer was. Again, do not try to convince new members to lie about who referred them...if you're caught you will be disqualified. I encourage any new members who are propositioned to do so contact me immediately.

The referrals must be gained starting at the time of this post, ending 11:59PM EST August 5, 2011. All photos for the contest must be submitted by posting to this thread by the same end date. The poll for the contest will run 15 days from its start.
*Shipping of the prize will be FREE to the lower 48, Canadian members please add $45 for shipping and applicable duties.

----------------------------------------------------------------------------------------------------
REFERRAL COUNT AS OF 8/1/11

= Photo Already Entered

camopaint0707 - 7


TwiztedSS - 3


kidd1406 - 0


TheDarkened - 0

Last edited by a moderator: